Viking 2010-2015 Camaro 5th Gen Coilover conversion (Warrior valving)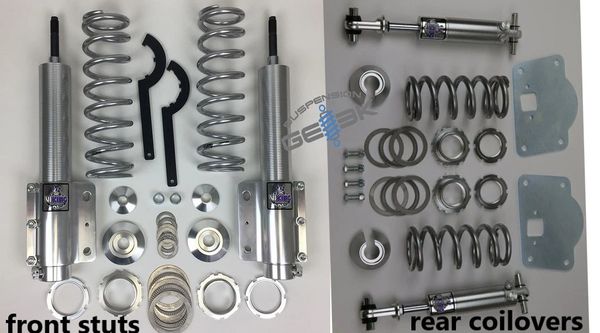 Viking 2010-2015 Camaro 5th Gen Coilover conversion (Warrior valving)
Viking 2010-2015 Camaro 5th Gen Coilover conversion (Warrior valving) 
these are a digressive valved shocks and struts package for vehicles driven mostly on the street with occasional track use;

A 5th gen Camaro complete coil over set up Front and Rear!!, with a the WARRIOR all around valving 
the kit provides ride height adjustability, in addition to compression and rebound adjustability, all in one convenient package.
The shocks feature 19 independently adjustable compression and rebound settings for a total of 361 possible valving combinations.

The 2-1/2" diameter springs,
Adjustable height sway bar bracket (#7976-201) fitting 2012-2015 cars, bracket for 2010-2011 is available also using the drop down menu
They are a direct bolt-on and can dramatically increase the performance of your car in a variety of situations.
No tools required to optimize damping for street, strip, auto-x or road race. - simply click the adjusters by hand.
Reviews