UNIVERSAL ENGINE MOUNT KIT, CHEV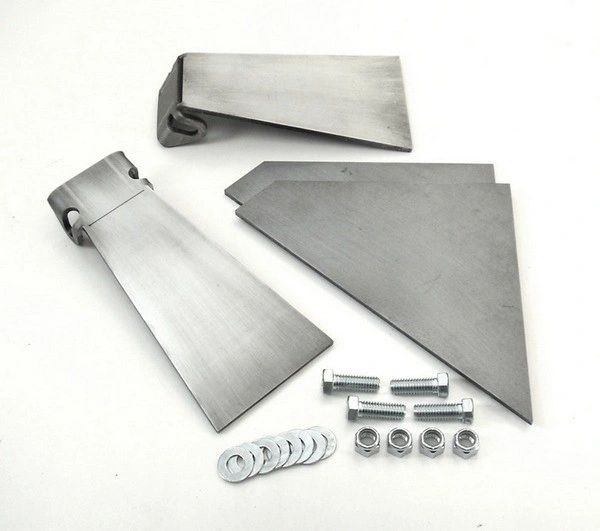 UNIVERSAL ENGINE MOUNT KIT, CHEV
Model: 
Chevy engine mount
Country/Region of Manufacture: 
Canada
Small/ big block Chevy motor mounts to use stock-type GM rubber or polyurethane insulators. Laser cut from 3/16" pickled & oiled mild steel. Easy to fit to almost any frame.
Stock, non-interlocking GM insulators (side mounts) are used with this kit to absorb motor vibrations. The C005 motor mount is designed to use "short & wide type" GM insulators. These insulators have an inside width, between the ears, of 2-5/8″. There is also a "tall & narrow type" insulator that is 2-3/8″ between the ears. This insulator will not fit the C005 mount. We also offer a polyurethane insulator from Energy Suspension. On personal builds, I'll only use the urethane mounts - they help prevent the vehicle from "jiggling" at idle and from torquing off a light. They feel much more secure than the rubber mounts. We believe they're worth the price difference.
The insulator rests on the pad surface, just the way Ford designed them. Formed ears eliminate the common tube and long bolt support, which rests the whole weight of the engine on the bolt. A laser cut slit in the main plate allows the mount to be formed easily and positioned at the height you require. The oversized gusset gets trimmed to provide support. Clear instructions show how to use this kit to put a Chev motor in frames from T-buckets to Ford F100's (or any other frame 22″ – 31″ between the boxing plates).
Reviews