UMI 2010-11 Camaro Rear Sway Bar, Fabricated, Adjustable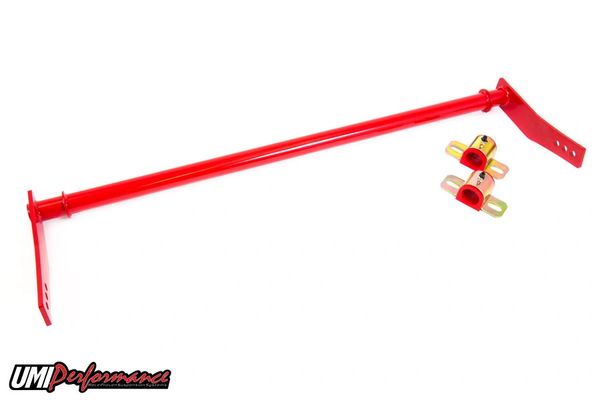 UMI 2010-11 Camaro Rear Sway Bar, Fabricated, Adjustable
Application:
2010-2011 Chevrolet Camaro
UMI's 2513 tubular sway bar helps reduce the understeer GM designed into the 2010-2011 Camaro SS. This lightweight 1-1/4" (32mm) fabricated rear sway bar offers three positions of adjustment to reduce body roll and help fine-tune handling (17%, 33% and 47% stiffer than stock) when retaining the stock SS front sway bar. UMI P/N 2513 utilizes existing end links and is a simple ½ hr installation that offers a big improvement. Polyurethane chassis bushings are included. Available in red or black powder coat. 100% manufactured, tested and raced out of Philipsburg, PA – USA.
Features and benefits:
1-1/4" OD, 0.065" wall DOM tubular construction.
Weighs less than 5lbs.
CNC laser cut mounting arms.
Three position adjustment for fine tuning of handling balance (17%, 33% and 47% increase).
Anti-sliders to prevent sway bar from "walking".
Greaseable sway bar bushings.
Reviews