UMI 1993-2002 GM F-Body Front Sway Bar, 35mm, Tubular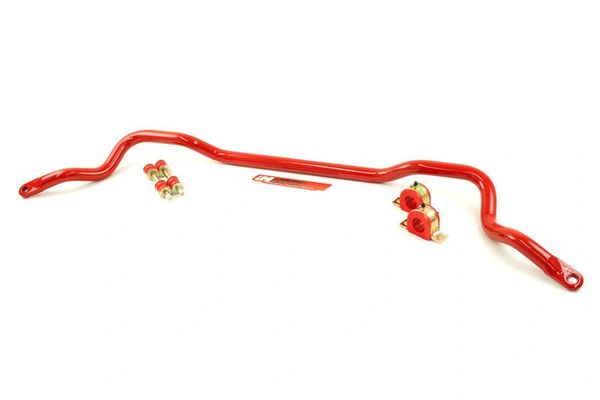 UMI 1993-2002 GM F-Body Front Sway Bar, 35mm, Tubular
Application:
1993-2002 Chevrolet Camaro
1993-2002 Pontiac Firebird
(All models)

The UMI 35mm (1-3/8") tubular front sway bar is designed to reduce body roll, understeer and increase corning capabilities resulting in a more balanced suspension. UMI's front sway bar is more rigid than the factory 30mm and 32mm front bars and bolts directly in place with no modifications.
Front sway bar is manufactured from 1-3/8"" high carbon tubular steel, CNC bent and formed as one piece to ensure maximum strength and performance.
Each kit includes new heavy duty links and large diameter greaseable sway bar bushings with new zinc plated clamshells. The hollow sway bar design allows more front end roll stiffness while not adding unwanted weight. Sway bar is available powder coated bright red or gloss black for a durable long lasting finish.
Manufactured in the USA.
Reviews