Ridetech Slider Adjustable Rear Sway bar, 1-inch diameter, Tubular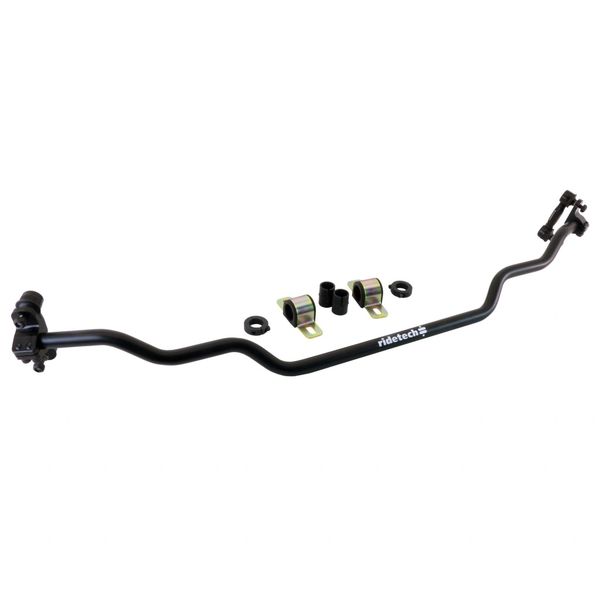 Ridetech Slider Adjustable Rear Sway bar, 1-inch diameter, Tubular
Features

- Precision CNC-Bent tubing for accurate and repeatable fitment -

- Exact Bar Rates included with each swaybar-

- Investment cast steel bar ends offer performance and appearence improvement.

- Bolt-on No modifications required.



Specifications

1.000" OD x .156" wall
Mounts in factory location, reuses factory hardware.
Includes adjustable end links
Adjustable rate via a repositionable, clamp on end link mount.

Sliding the end link mount inward (further from the end of the bar) provides a higher bar rate. Starting at a minimum of 400 lb/in with the link flush with the end of the bar, 500 lb/in with the mount slid 1" inward, and 775 lb with the link slid 3" inward.
Rate measured on Calibrated universal tensile / compression testing machine.
End link mount integrity (clamping strength) tested to many times the potential force which can be seen in regular use.
Available for the following vehicles:
• Chevrolet Corvette C5 1997-2004
• Chevrolet Corvette C5 2005 - 2013
Reviews