Ridetech Rear Lower StrongArms for 1978-1988 GM G-Body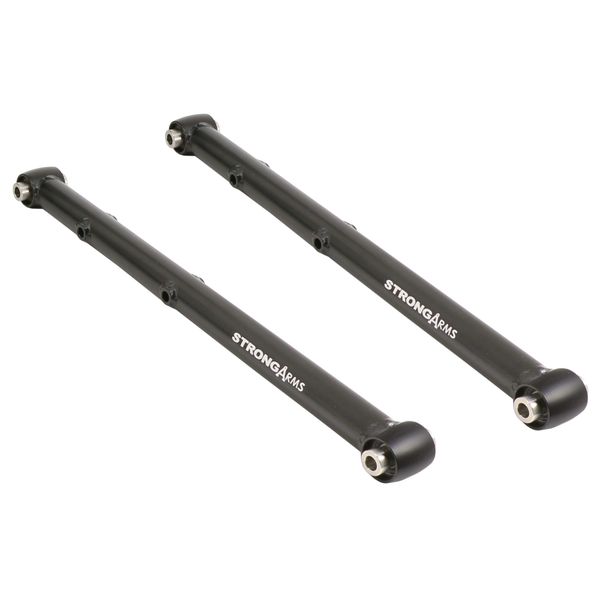 Ridetech Rear Lower StrongArms for 1978-1988 GM G-Body
DESCRIPTION
These rear lower StrongArms are a direct replacement for the stock trailing arms for 1978-1988 GM "G" Body cars.   They utilize R-Joint Technology and provide added strength to help get the power to the pavement.  1978-1988 GM "G" Body includes Monte Carlo, Cutlass, El Camino, Grand National, Grand Prix and Regal. 
R-Joints are a revolutionary rod end design that provides low friction, full range articulation, long service life, lateral stability and quiet operation. 
Articulates in 3 planes 360 degree axial rotation and 30 degrees of total lateral rotation.

Polished stainless ball and RTX10 composite cage provides consistent low friction movement.
Special RTX10 composite cage needs NO lubrication.
Self cleaning design…movement not affected by ANY water, grit, dirt, or debris.
Spring loaded closure keeps mechanism tight and rattle free for LIFE!
Reviews