Ridetech MagneTuner - Shelby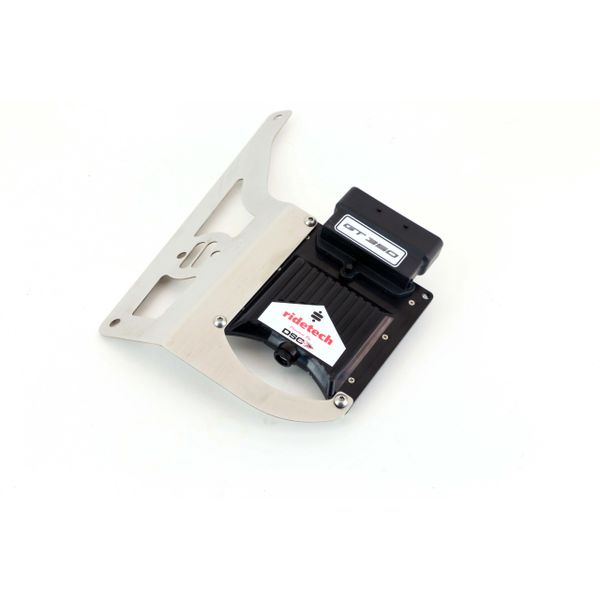 Ridetech MagneTuner - Shelby
DESCRIPTION
Direct interface on MagneRide-equipped Shelby GT350 

Easy installation in your trunk.

Enhances ALL suspension modes…Normal, Sport, Weather, Track and Drag Strip.

Increases both ride quality AND handling performance by optimizing shock tuning to keep the tires in better contact with the track / road.

Transforms unpredictable OEM shock corrections into driver instinctive actions.

Makes the car far more predictable and comfortable to drive aggressively.
The OEM suspension engineers do a good job of tuning these suspensions for a wide range of customers, climates, driving styles and road/track conditions. BUT…many of these imposed tuning strategies may or may not apply to you or your Shelby. If you take your Shelby to the track, for example, MagneTuner helps you to eliminate the compromises that are programmed into the suspension for more "civilian" driving styles.
There is no modification necessary to your car. It comes pre-programmed with a calibration that not only GREATLY enhances the handling and stability of your car, but GREATLY improves ride quality as well! The same tuning strategies that allow the tire to remain in contact with the track act to enhance ride quality. It is truly a NO COMPROMISE solution.
Application:
 MagneRide-equipped Shelby GT350 and GT350R
Reviews