Ridetech 4 link roll center update kit, double adjustable upper bar, with four r-joints included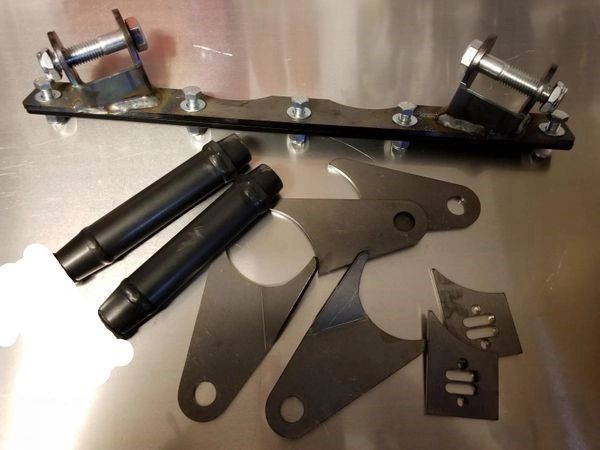 Ridetech 4 link roll center update kit, double adjustable upper bar, with four r-joints included
Ridetech 4 link roll center update kit, double adjustable upper bar, with four r-joints included

The revised 67-69 Camaro 4 link system places the upper 4 link bars with the forward rod ends closer together than the rear rod ends. This is opposite of the way they ran before.
Our racing activities showed us that this lowered the rear roll center a significant amount [no affect on the center of gravity].
In a competitive corner turning situation, the car turns in better. and no compromise for a street car

In the early Camaro, reversing the angle of the upper bars lowered the roll center from 17.5" to 11.1".
Reviews