Ridetech Front MuscleBar for 1970-1981 Camaro & Firebird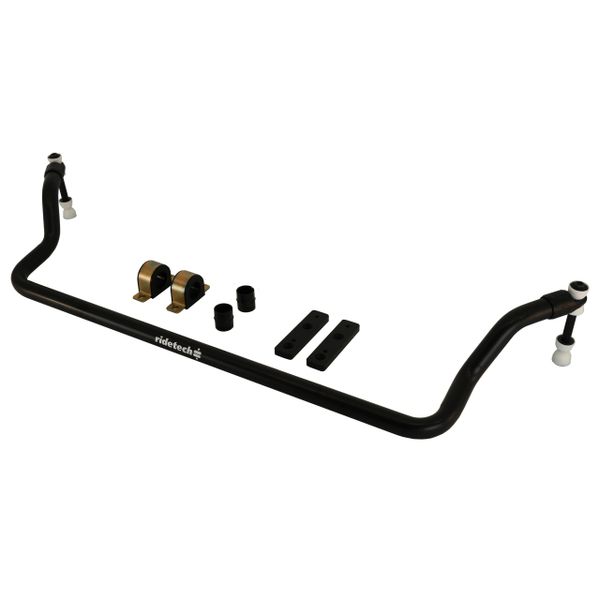 Ridetech Front MuscleBar for 1970-1981 Camaro & Firebird


Let's face it... the most overlooked suspension component is also one of the most important. The magic you could be missing in your suspension may be nothing more than simply adding or upgrading your sway bar(s)!


NEW PRODUCT

RideTech has upgraded the traditional notion of sway bars with the new MuscleBar™. Using precision CNC tubing benders,
Investment Cast Steel Bar Ends, and Delrin lined mount bushings, RideTech can now produce sway bars with unheard
of dimensional and rate accuracy…
FEATURES
• Precision CNC-Bent Tubing For accurate and repeatable fitment
• Exact Bar Rates Included with each bar – no guesses as to bar rate
• Large Inventory and Short Lead Times – no waiting for weeks or months for product
• Delrin-Lined Frame Mount Bushings allow easy and predictable rotation over the stiction of polyurethane or rubber
• Investment Cast Steel Bar Ends offer performance and appearance improvements over the traditional "beat it flat and punch
   a hole in it" manufacturing
• Easy-To-Install Spherical End Links With Barrel Lock Nuts
SPECS
RATE= 430lbs
Diameter= 1.375"
Wall Thickness= .250"
Reviews