Replacement 4 Link Bars with R-Joints for RideTech 4 Link System (previous design)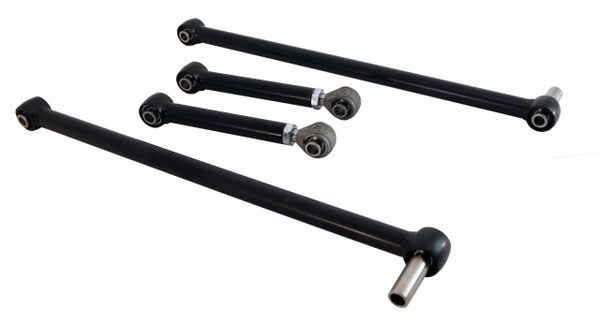 Replacement 4 Link Bars with R-Joints for RideTech 4 Link System (previous design)
Replacement 4 Link Bars with R-Joints for RideTech 4 Link System (previous design)
This kit make it simple to add the patented R-Joint Technology to an older RideTech 4 Link system. 
For most applications they are available in "Standard" and "Double Adjustable" configurations and include a pair of the correct length upper & lower bars and required spacers. 
Choose your application and adjustment type above.
Reviews