R-Joint with 3/4"-16 Left Hand Thread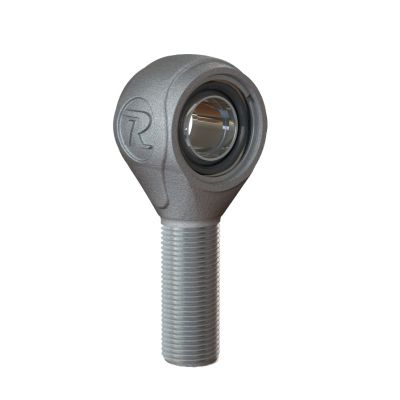 R-Joint with 3/4"-16 Left Hand Thread
Adjustable R-Joint with 3/4"-16 LH x 5/8" I.D.  Includes bearing spacers for bracket spacing of 1.75". 
 The new RideTech R-Joint combines the best qualities of low friction movement, lateral stability, full range articulation, and quiet operation into one special bearing that is as home on the street as it is on the racetrack!
Articulates in 3 planes … 360 degree axial rotation and 30 degrees of total lateral rotation.
17-4 Investment Cast Stainless housing with rolled threads.
Polished stainless ball and Delrin AF cage allow consistent low friction movement.
Special Delrin AF compound needs NO lubrication.
Self cleaning design … movement not affected by ANY water, grit, dirt, or debris.
Spring loaded closure to keep mechanism tight and rattle free for LIFE!
Product Video
Reviews