LS ENGINE MOUNT KIT, URETHANE BUSHED, TRIM TO FIT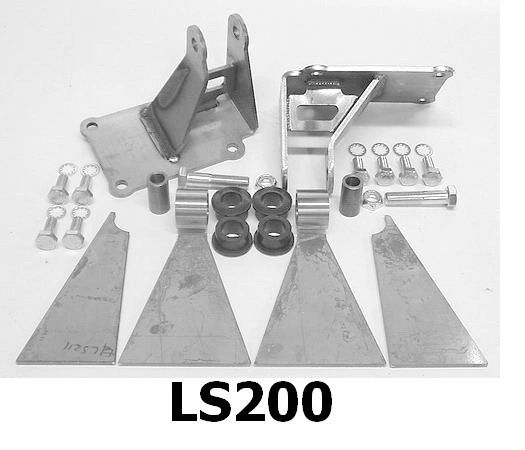 LS ENGINE MOUNT KIT, URETHANE BUSHED, TRIM TO FIT
These handsome mounts use urethane bushings to insulate the motor from the frame. Frame mounts are to be trimmed to fit so the motor can be installed at the height required. Available welded and ready to weld. In the welded kit, only the engine mount is supplied welded. The frame mount is supplied in pieces so that it's easier for you to trim.
From the surface of the block where the mount bolts on to the bushing center is 3-3/4". From the center of the bushing to the frame rail is max. 6".
Will fit LS1, LS2, LS3, LS6, LS7, LS9, and LSX.
Supplied with bushings and all necessary hardware.