LS ENGINE MOUNT KIT, LARGE BUSHINGS, UNIVERSAL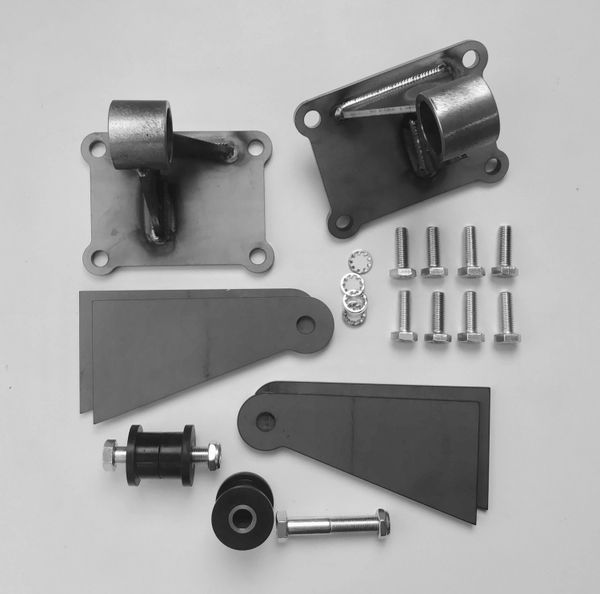 LS ENGINE MOUNT KIT, LARGE BUSHINGS, UNIVERSAL
Country/Region of Manufacture: 
Canada
Our latest LS engine mount kit which uses large 1-3/4" wide urethane bushings and a slick gusseted design. Fully TIG welded, also available unwelded.
1/4" main plate with 3/16" gussets and trim-to-fit frame plates. Grade 5 zinc plated hardware included.
Frame plates are 6" from the bolt center to the opposite end. Bolt center is 3-3/8" from where the mount sits on the block.
Fits all LS engines.
Reviews