1967-69 Geek- Competition Camaro Rear Torque Arm Kit, Flanged Axle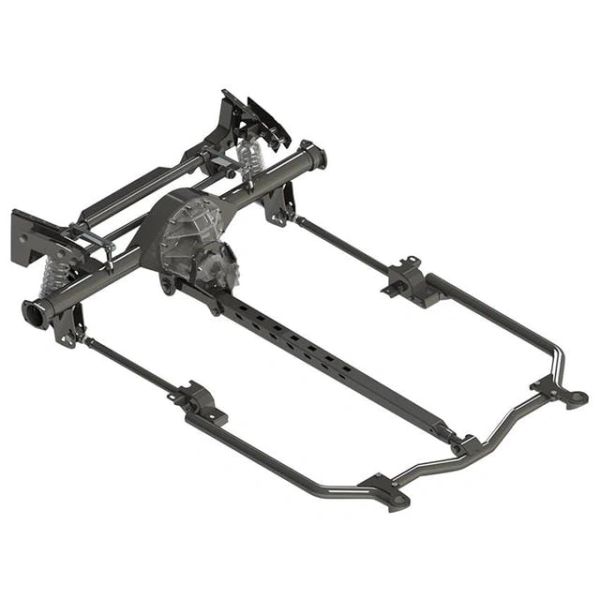 1967-69 Geek- Competition Camaro Rear Torque Arm Kit, Flanged Axle
These are MADE TO ORDER.... approx. 4 weeks assembly time

1967-69 Camaro Rear Torque Arm Kit, Flanged Axle
Suspension Geek working with MR Roadster brings you the best torque arm out!
Tested by Robby Unser (the nine-time winner of the Pikes Peak International Hillclimb} and Al Unser Jr (two-time Indianapolis 500 winner) .... yes its true.. we have been racing together  for years and are proud to bring a championship tested suspension system
100% bolt-in - no cutting of the vehicle to install
Replaces factory leaf springs with coil-over shocks within a compact design
Designed ride height is 2" lower than stock, easily adjustable with coil overs
Lower shock mount has two positions to accommodate multiple length shocks
Adjustable Panhard bar to control lateral movement and roll center height
1-1/4" x .125" wall DOM trailing arms with rebuildable and greaseable 2" Johnny Joints®
Fabricated steel 9" Ford flanged rear end housing...INCULDED!!! 
58" overall rear end width, hub face to hub face (unique to 1st gen Camaro) factory is 60 inches
Includes sub-frame connectors that bolt directly to factory front subframe mounts... INCLUDED
All hardware included
Adjustable for near-endless setup variations:

Ride height
Roll center by moving the Panhard bar in one of three positions on each end for a 1.75" adjustment at desired ride height
Instant center using one of three lower arm positions for a 4" total movement 
Pinion angle with serrated hardware (4 degrees of total adjustment)
Sway bar rate – 11 spring rates to choose from with 650 supplied 
Alignment capability for positive tracking and tire wear

Designed to complement many front end kits and handle the highest level of load for street, road course, autocross, and Sport/Pro touring applications
Rear crossmember is made from .120" wall steel tube and is attached to inner frame rails and body
Front Cross Member is .109" wall and clearance for most transmissions
Subframe connectors reduces chassis flex and provide a rigid mount for the trailing arms
Kit works with both stock wheel wells and mini-tubs
Kit allows room for both OEM fuel tanks or custom fuel cells
Rear-end housing has sway bar, trailing arm, Panhard bar, and torque arm mounts installed
Kit includes a 7/8" x 26" solid torsion bar style sway bar. 
Sway bar connects to the rear end housing with 7-1/2" long aluminum arms
All sway bar links and hardware is included
.... here's a great shot of Suzy getting ready to go lap time to Lap time with Al Unser at the Nationals (she was making sure some spark plugs were disconnected) during testing...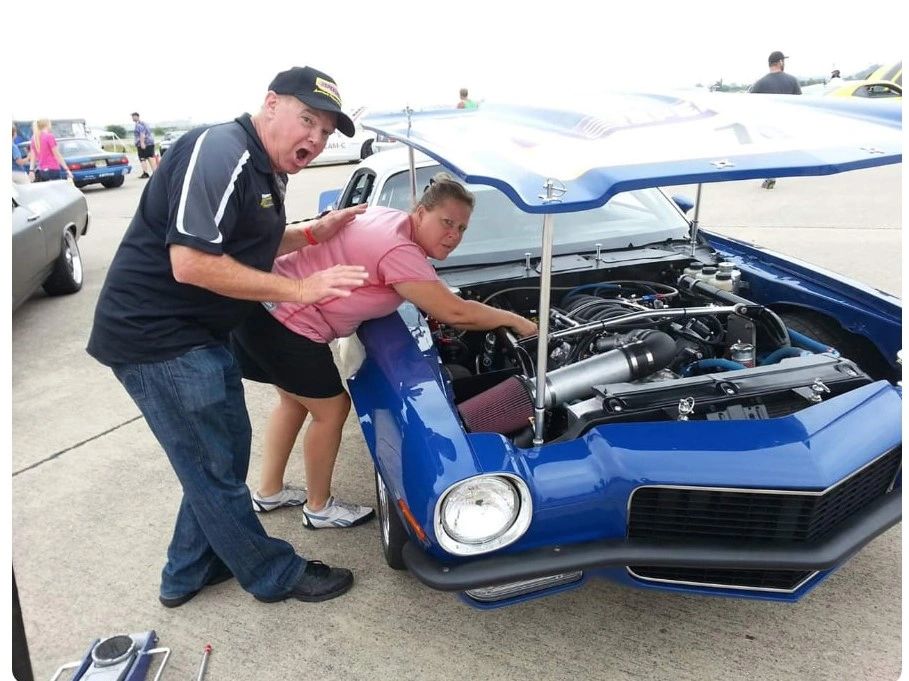 Reviews