1967-69 Camaro Front Suspension Kit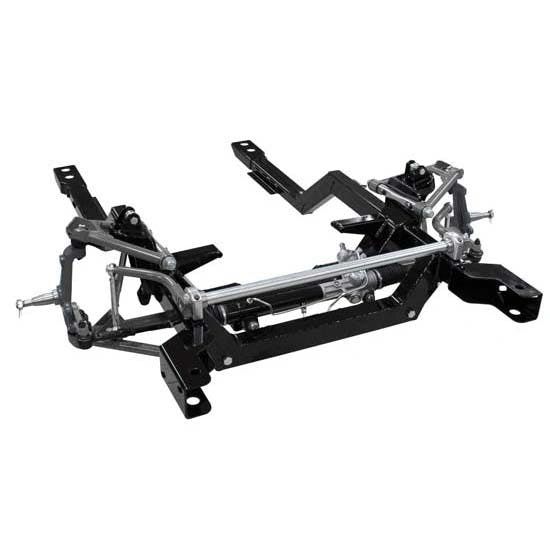 1967-69 Camaro Front Suspension Kit
These are MADE TO ORDER.... approx. 4 weeks assembly time
Designed to give your car a great ride and handling without the need to install a roll cage due to added chassis stiffness! 
This front suspension kit is a complete bolt-in front subframe assembly for the 1967-69 Chevy Camaro.

This Pro Touring front end is an all-new performance IFS designed around Tall G-Comp spindles and engineered for optimum handling and vastly improved control. This subframe kits will turn your Chevy Camaro into a real G-machine, ready to take on the autocross, road course, or the street.
TRACK TESTED BY ROBBY UNSER AND AL UNSER
Complete bolt-in front frame assembly replaces stock subframe
Provided as plain steel for installer/fabricator to paint or powder coat. 

*Shown above as powder coated for illustration purposes only

Clean-sheet IFS design engineered for handling and vastly improved ride and control
Delivers optimal negative camber gain to keep tires planted on the ground
Power rack-and-pinion steering
Recommended for cars up to 500HP
Choose your brake kit and coil-overs from the options listed below
Brake kit and 12" coil-overs with 8" springs are required to complete the kit
Reviews