Coil over spring 12" 100-200LB Rate Variable Rate Coil over Spring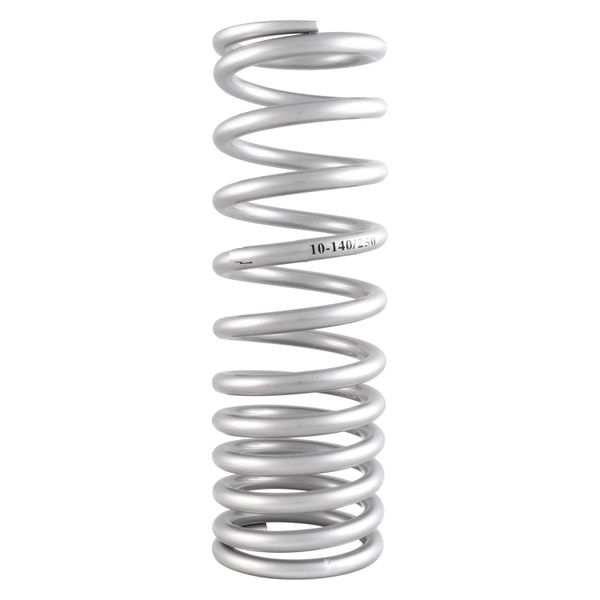 Coil over spring 12" 100-200LB Rate Variable Rate Coil over Spring
12" 100-200LB Rate Variable Rate Coil over Spring
Dual rate 2- 1/2" Coil over spring

Viking's ultra-lightweight, high travel springs were engineered to have an expanded body diameter for unsurpassed performance. 25% or more weight savings over some brands in the market!
Manufactured from high tensile spring steel with a sleek silver powder coat finish.
Cold wound, heat treated and shot peened; ground at both ends; manufactured to precision tolerances.
Lengths and rates are clearly marked on springs.
Lifetime guaranteed to remain within 2% of the original free height and rate under normal operating conditions. With Viking you will not get overlapping spring rates, like you may with manufacturers that only hold a 5% tolerance (a 2 1/2 times larger tolerance window than Viking!).
Viking prices its springs based on actual material used, which equals a lower price for many of the most popular springs.
Made in the U.S.A..
Reviews