Viking 2010-2015 Camaro 5th Gen Coilover conversion (Protour valving)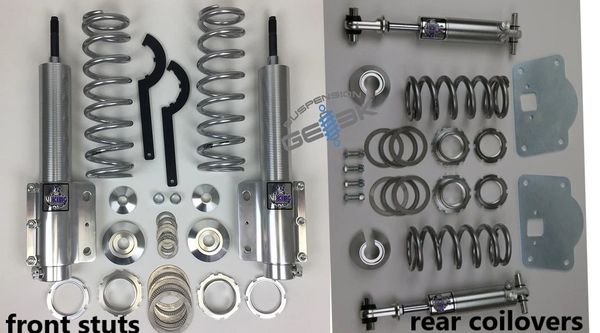 Viking 2010-2015 Camaro 5th Gen Coilover conversion (Protour valving)
NEW Viking and Suspension Geek Designed and tuned 5th gen camaro complete coil over set up Front and Rear!!, no where else do you get this protouring tuned package with our exclusive valving and spring combo to make the 5th Gen the best camaro on the street
the kit provides ride height adjustability, in addition to compression and rebound adjustability, all in one convenient package. The shocks feature 19 independently adjustable compression and rebound settings for a total of 361 possible valving combinations.

The 2-1/2" diameter springs come with our tested rates ready for  auto-x and road race.
They are a direct bolt-on and can dramatically increase the performance of your car in a variety of situations.
No tools required to optimize damping for street, strip, auto-x or road race. - simply click the adjusters by hand.
Reviews