Hotchkis C5, C6, C7 Corvette End Links, Heim Style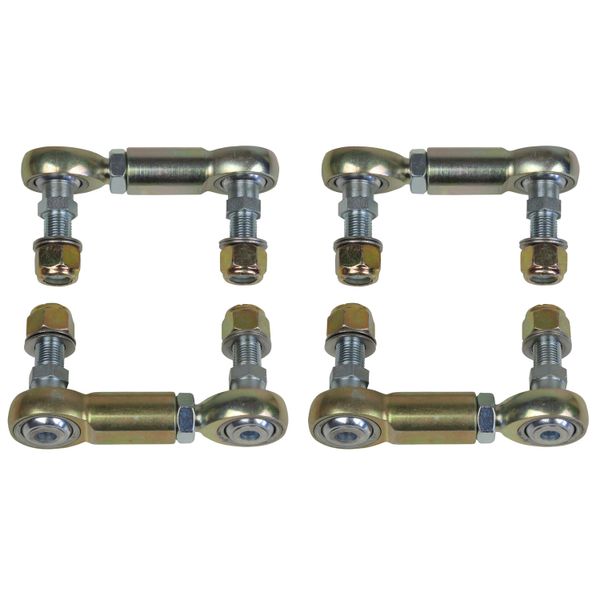 Hotchkis C5, C6, C7 Corvette End Links, Heim Style
Chevy C5, C6, C7 Corvette End Links, Heim Style, By Hotchkis Sport Suspension -2585
Applications: 1997 - 2017 Corvette
During performance driving sessions of the C5, C6 or C7 Corvette, Hotchkis Sport Suspension identified the need for a stronger and adjustable end link.
The adjustability allows the sway bars to be corner balanced for improved handling on the course. The new Corvette End Links feature a three-piece design based around a PTFE lined Heim joint for smooth articulation and quiet operation.
The swaged stud allows for 50° of angle to extend the alignment and setup.
Hotchkis supplies the Links with Grade-8 nylock nuts, jam nuts and stainless washers to provide even clamping loads at each mounting point.
The End Links measure 3.375 to 4.063 from center-to-center and will strengthen the connection of factory sway bars or with a set of Hotchkis beefy and durable Sport Sway Bars.
features and bennys!!
Improved strength for performance driving
Adjustability adds increased balance and handling
Durable Aurora 3-piece heim joints
Bind-free articulation and increased range
Grade-8 hardware to complete the installation
Reviews