FUEL - D696 COVERT 1PC Bronze Center with Black Lip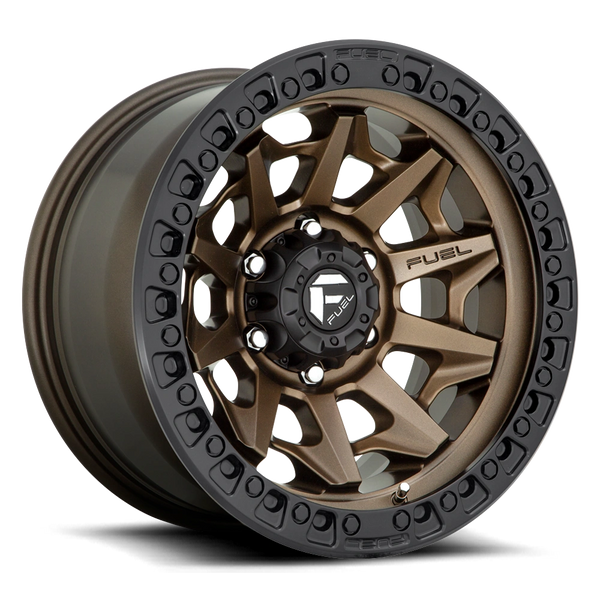 FUEL - D696 COVERT 1PC Bronze Center with Black Lip
D696 COVERT 1PC Bronze Center with Black Lip wheels by Fuel.
Add a touch of distinction to your vehicle's look and enjoy an extremely comfortable ride at the same time with these stylish and lightweight Fuel One Piece wheels.
They feature a one-piece cast construction to ensure maximum stiffness and weight reduction.
Their durability and bold design makes these wheels perfect for off-road applications.