88-96 C4 Corvette Rear Upper Coilover Clevis Shock Mount Kit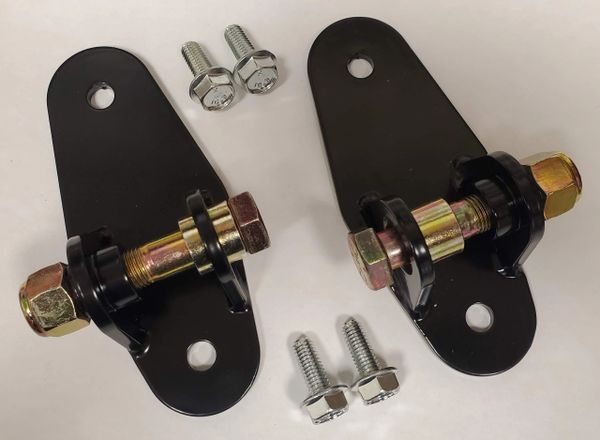 88-96 C4 Corvette Rear Upper Coilover Clevis Shock Mount Kit
88-96 C4 Corvette Rear Upper Coilover Clevis Shock Mount Kit
These rear shock mount adapters are a direct bolt-on for 88-96 Corvettes.
The upper shock mounting position is moved 3/4″ forward to allow a coilover setup to clear the rear half-shafts. (2-1/4″ID coilover spring recommended)
They replace the stock rear upper shock mounting plate and allow commonly used aftermarket or racing coilover shocks with a 1/2″ID monoball bearing to be used. 
A 5/8″ wide monoball is preferred, but will work with 1/2″ wide also.
Made from aircraft alloy steel & 100% tig welded.
Sold as a set and powdercoated satin black.
Made in USA
Reviews