88-96 C4 Corvette Front Sway Bar Relocation Kit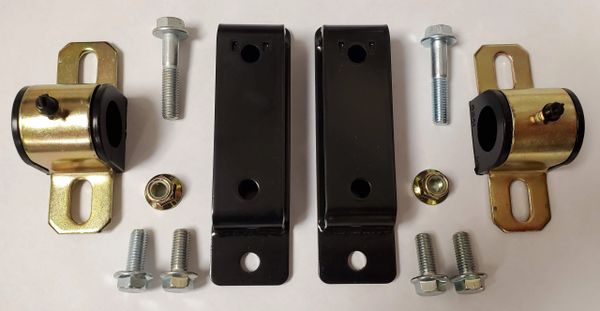 88-96 C4 Corvette Front Sway Bar Relocation Kit
88-96 C4 Corvette Front Sway Bar Relocation Kit
Front sway bar mounting kit for all 88-96 Corvettes that shifts the front sway bar assembly forward 3/4″ for necessary coilover clearance.  Works with all C4 OEM front sway bars. 
Brackets are powdercoated and all mounting hardware is included.
Made in USA.
Select the front sway bar size you are using when you order: 30mm, 26mm, or 24mm.
Reviews